workshop
Letterpunks!
Category: Personal
Year: 2015-2019
My Letterpunks workshop is a space for fun and experimentation, where people can broaden their perspective in type, calligraphy and beyond.

Since 2015, I have given the workshop at various locations in my home country, Poland, and (increasingly) abroad. It can be done almost anywhere: not only classrooms, but also squats, industrial plants, parks, training rooms, cafes, or private apartments.
UED, Pescara [IT]
This is not your typical academic course about calligraphic fundamentals. At my workshops, lettering and calligraphy are used to concentrate the automatic processes and emotional connection. I believe there is enough room for for experimentation, to the point where figurative and eclectic calligraphy can communicate on a visual level, rather than clarity and legibility.

Letterpunks
workshop is dedicated for everyone, (5-99yo) who's passionate about calligraphy and letterforms, from rookies all the way to people with drawing experience and professionals.
Concordia Design, Warsaw [PL]
Broad sets of calligraphic exercises encourage participants to experiment with typography, forms, and the shapes of letters. The workshop focuses on two different modes of letterform creation: writing and drawing. Participants begin with a series of observational drawing exercises using only pencil and paper, before moving onto calligraphic exercises with brush pens and nibs, as well as gothic script with balsa wood and ink. In the next step, we build our own, individual calligraphic tools using on everyday objects and materials like cans, chopsticks, sponges, rubber bands and so on.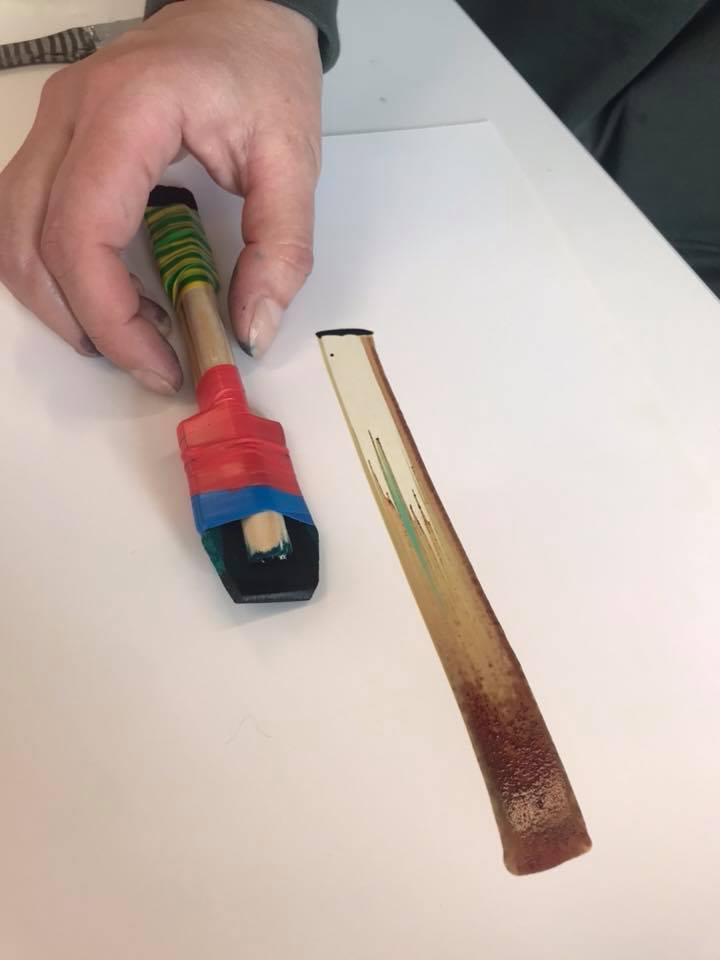 What I enjoy the most is when the group is either very young or totally inexperienced. When this happens, the program is more spontaneous, unpredictable, and non-linear.
Sometimes we don't really follow specimens nor handbooks, but create our own rules and sets. We combine tools, play with mediums, and freestyle. Speaking as teacher and artist, I must admit that even after dozens of workshops, I find the energy and final outcomes endlessly inspiring.
---